I became interested in photography shortly after graduation from college. The first purchase was a Yashica 35mm rangefinder camera -- a brick of a camera that introduced not only myself but also both younger brothers to photography before it finally clicked its last. The year I got married I bought my first SLR, a Minolta SRT-101 and a complement of three primes, a 55mm f/1.7, a 135mm f/2.8 and a Soligor 28mm f/2.8. For many years, the primary interest was recording family events and travel.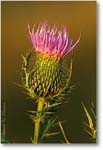 In 1990, my wife took up birding in a big way, and we decided to visit Chincoteague National Wildlife Refuge for the first time. Since my eyes were starting to render manual focusing problematic -- and since I'm a gadget lover at heart! -- I ordered one of Minolta's early autofocus cameras, the 8000i and a modest selection of AF lenses for the trip, including a 100mm f/2.8macro and their excellent 200mm f/2.8 APO. The first time I looked through the viewfinder and focused on a snowy egret in breeding plummage patrolling a stretch of water that came to be known as "Egret Alley," I was hooked!
My wife, always an indispensible partner in birding activities, soon thereafter acquired the nickname "Egret Herder" in honor of my favorite subject -- which she referred to affectionately as "the damned white bird"!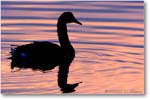 Years later, about the time I could finally afford a really long lens, Canon introduced the image stabilized super telephotos and the EOS 3. I switched soon thereafter, bought a copy of Arthur Morris' book, The Art of Bird Photography (highly recommended) and attended one of his Southwest Florida Instructional Photo Tours. This led to two conclusion. First, there is no substitute for big glass. And second, not only should substandard images be discarded immediately but situations where they must inevitable result should be passed up altogether. The change in perspective was subtle but the percentage of keepers began to rise immediately.
I made the move to digital starting in 2003 and finally sold all film bodies soon after. Now, I shoot exclusively with Canon 1D-series digital SLR bodies, usually attached to an image-stabilized supertelephoto mounted on a Gitzo tripod with Wimberley gimbal head. Current equipment is described on the Gear page. I retired in 2003 after a career of nearly four decades as a computer engineer in real-time mission critical systems research, technology, development and test. This has provided more time to pursue photography in a variety of ways.
Besides nature and birds, photographic interests include scenic; macro and floral; astronomy; sports (primarily tennis, both as a player and a photographer; you'll find a collection of professional players in action in my portfolio, taken at the Western & Southern Open, Cincinnati); and historical subjects, including living history, cultural heritage, architecture and gardens. But the first love remains birds, as is clearly evident from the preponderance of avian images on the portfolio page.
I have been interested in the night sky since an early age, purchasing my first telescope at about 15 years of age with money earned through personal labors, and I occasionally combine both photography and astronomy in an outin For more, including many astronomy and weather links, several presentations and some great lists of deep sky objects to observe visit, the GrayFoxImages Astronomy Page.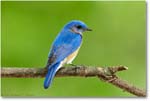 In addition to photography and astronomy, I am keenly interested in conservation, ecology, sustainability, cultural preservation and the natural basis of ethical and moral conduct. Elsewhere on the site, you will find a link to my thoughts on Nature and Ecology and the mindset we must carry forward in order to preserve our natural heritage for future generations.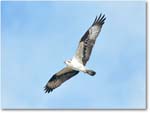 For me, photography is a hobby and a source of personal satisfaction. I am not a pro, and do not intend to approach imaging as a professional, for-profit activity. I do this for fun and because I love nature, I enjoy the solitude of being outdoors with wildlife, and I am thrilled by the prospect of getting near enough to nature's creatures to photograph them without causing distress.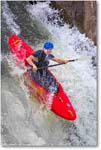 The Travel and Tennis portfolios are similarly undertaken solely for personal reasons.
For that reason, portfolio photos are not offered for sale to the public. On the other hand we do wish to support education and research, particularly as it relates to nature and wildlife preservation, conservation, environmental sustainability, public awareness and like purposes. As a result, images in the Nature Portfolio may be made available at no cost to qualifying organizations on a one-time right-to-use basis for educational or scientific research purposes. Please contact me with details of intended use.
© 2013 Michael W. Masters