Oyster Bay in Storm and Sun
A rental house on Oyster Bay has many advantages. The sunrises are beautiful, kayak launches are easy, and the setting is quiet and private, away from the hustle and bustle of the main beach and

tourist thoroufares. Producing a panorama of the vista from our rental house has long been a goal, but it has proved elusive over the years. One has to have landmarks for panorama stitching programs to operate. The far shore, Morris and Assateague Islands, are quite distant, forming only narrow strips on the horizon, far across Oyster Bay, and so finding suitable detail for stitching isn't easy.
After several unsuccessful years, this trip produced a harvest of panoramas and high dynamic range (HDR) images. Despite heavy winds, high seas and unseasonably cool temperatures the first three days, we managed to get several sunrise and daytime cloud formation captures.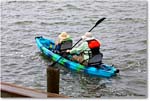 On the family front, kayaking has become a big deal, with early morning and late afternoon forays out into Oyster Bay and to Morris Island a frequent feature.

The obvious restrictions were in place, but things had loosened up enough so that businesses and restaurants were in operation, albeit with limited numbers of patrons. So, our usual daily schedule was largely unchanged from past years. Everyone dined well and shopping happened!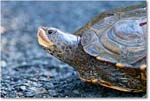 This was perhaps just as well, for the bird and nature photography opportunities at the refuge were, while numerous and varied, nevertheless deficient in quality subjects and settings. Heavy winds the first three days limited bird opportunities and made the few that were found a challenge to photograph. At times, one was almost blown over by gusts. Nevertheless, enough good captures were obtained to mark the week as a success.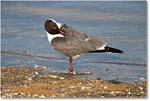 However, on a negative note, winter storms once again had a severe impact on the Assateague beach parking lot. The entire strip bordering on Little Tom's Cove seems to have narrowed considerably due to beach erosion. There is now only a few feet of beach in some areas, and the sand strip between the parking lot and "Tiny Tom's Cove", the small sheltered notch in Little Tom's Cove next to the parkingl lot, is also only a few feet wide. There is a very real danger that a future storm may sever the southern end of the island completely, creating a new island containing Tom's Hook and the old Coast Guard Station.